Former judge of Shark Tank India Ashner Grover owns a luxury house in New Delhi, which he completed after "viewing almost every house in South Delhi". The businessman recently gave a tour of his house in an interview with Brut India.
In the living room, there is a counter that houses family pictures along with an Ashneer figurine. The co-founder of BharatPe said that he was gifted the figure by the Shark Tank India team after the completion of the first season. His wife Madhuri Jain Grover said that although she liked her husband as a "shark" on the show, she likes him more as a person.
The video also showed a bar in the living room, which according to Ashneer is over 100-150 bottles of alcohol. However, he also revealed that he and his wife are teetotalers and the bar is mostly for Ashneer's father. Ashneer also talked about his infamous dining table and addressed rumors that it cost Rs 10 crore. "This table is the most infamous table. It is said to be worth Rs 10 crore, which is news to me. I thought my house is worth Rs 10 crore, but then the table is worth Rs 10 crore," he quipped. However, the businessman revealed that he had to have a pulley installed in his house to get the dining table inside.
Another attraction of the house is the refrigerator, which the couple has decorated with many travel magnets representing the countries they have visited. The kitchen area is also done in shades of beige and has been illuminated with soft lighting.
Ashneer Grover's bedroom. (Photo: Brut India/YouTube)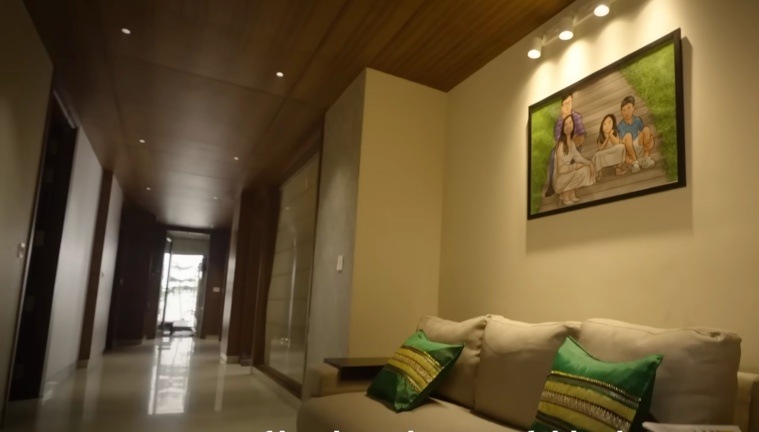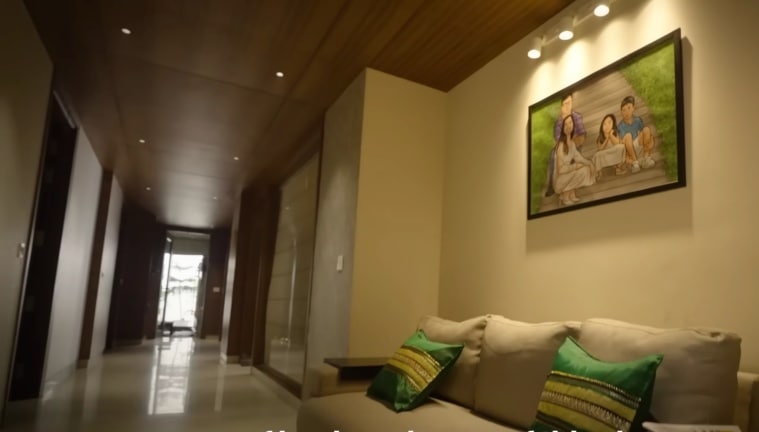 A long corridor in the house. (Photo: Brut India/YouTube)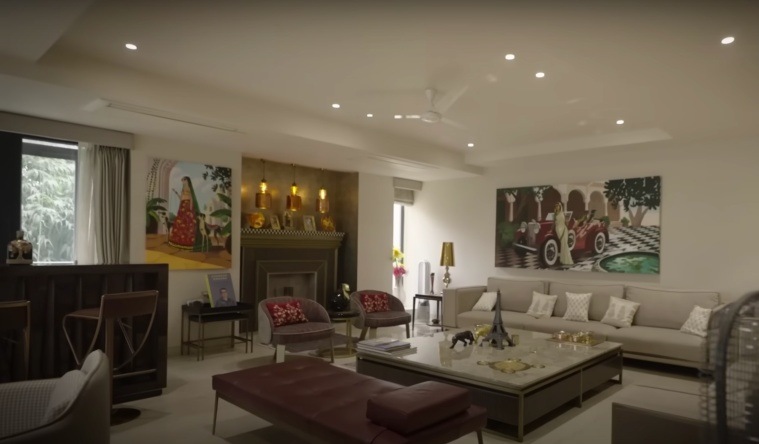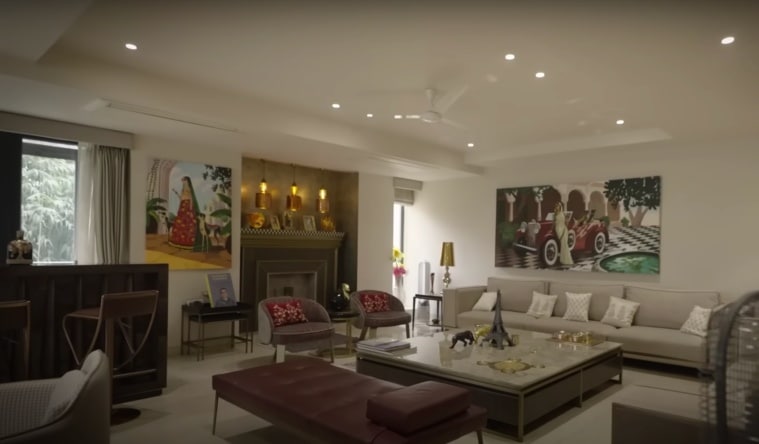 Ashneer Grover's residential area Delhi House. (Photo: Brut India/YouTube)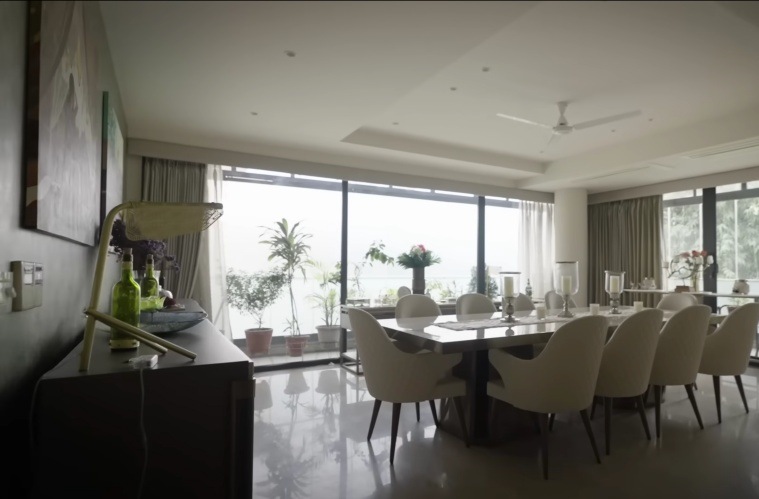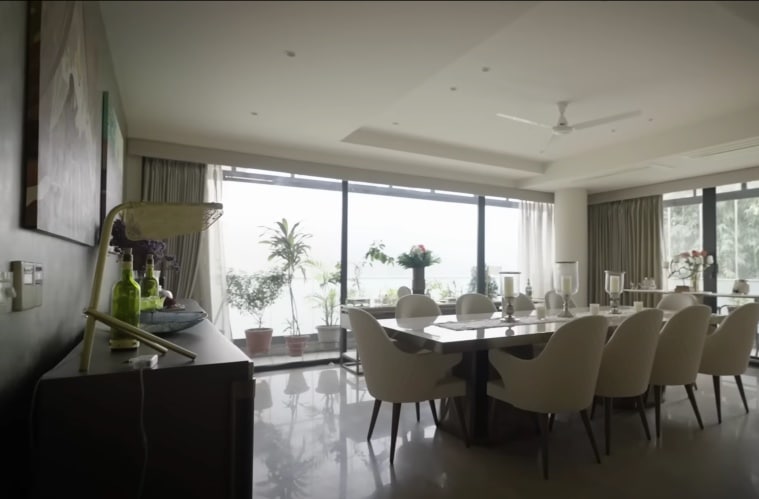 Ashneer Grover's infamous dining table. (Photo: Brut India/YouTube)
Ashneera and Madhuri's bedroom has shades of gray with a long French window that fills the space with natural light. Their bedside tables have healthy snacks to replace chips after Ashneer decided to shed extra pounds. The couple also shared that they love midnight snacking because they usually watch shows and movies together at night. "We're not the kind of people who were successful by waking up at 4 a.m.," Ashneer said.
The house has a huge hallway, 50 meters in each direction, where Ashneer used to run when he hired a personal fitness trainer. Ashneer also showed all his cars in the video, all parked on the ground floor of his house. His wife Madhuri prefers a Maybach and Ashneer said he likes to drive his Porsche when he goes out at night.
Madhuri revealed that once Ashneer was "very quiet" but he was someone who "yes ek baar jo cheez thaan li toh thaan li (if he decided to achieve something, he will do it).
Ashneer became a fan favorite after the successful first season of Shark Tank India thanks to his no-nonsense on-screen persona and general meme ability.